| | | |
| --- | --- | --- |
| | | |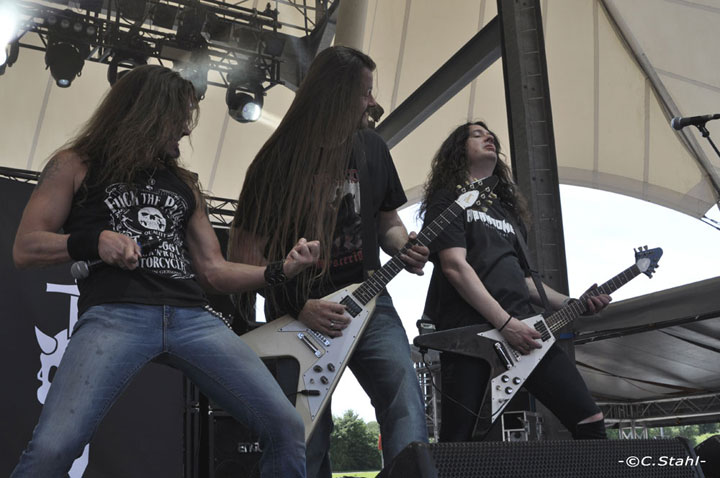 Roxxcalibur is a NWOBHM-Tribute Band (New Wave of British Heavy Metal (see Wikipedia), focussing on the "lost gems" and unknown bands/songs of that era. Most of these tunes never had a chance to be recognized by a wider audience because of several reasons, like poor distribution or being just "local heroes". In some cases the original version was poorly produced and the fans had no interest in looking behind that bad sound.

Many of the tracks covered by Roxxcalibur were called "rough diamonds". Thatīs why the press called Roxxcalibur "gold diggers" and "guardians of the NWOBHM". Even though Roxxcalibur keep the original arrangements of the songs. When doing headlining shows or gigs in front of a regular metal audience, the band also adds some better-known songs (f.e. Iron Maiden, Saxon, Diamond Head).

To most metalfans Roxxcalibur (on CD or live) appear as an oldschool-sounding metalact and not like a coverband. Like Manfred Mannīs Earth Band or Vanilla Fudge for the rock/pop-genre, Roxxcalibur simply is an act who plays songs written by other people. Just some NWOBHM-collectors are able to see Roxxcalibur as a coverband. Nevertheless, the band is not hiding the fact that their songs are covers from the NWOBHM era! It is their aim to offer great unknown songs to a wider audience - to give them a second chance!

Because of this unique concept Roxxcalibur got a worldwide record deal and have released two CDs. Unlike any other metal-tribute-band...






The term "you canīt beat the originals" may be right to those few fans who know the songs but it is absurd when you never had and never have the chance to own the original LPs or 7" singles. Roxxcalibur handle all these songs with care though. No modern influences are added to the songs and the recent digital studiotechnic is only used as a tool but not as a part of the sound. Both CDs were recording partially live, which means that drums, one guitar and the bassguitar were recorded live in the studio as a basic for the additional overdubs (second guitar, lead guitars and vocals). Clicktrack is only used in some of the songs or on several parts of some songs. The overall performance is more important than perfection. Most recent metalbands use programs like Pro Tools to correct any mistakes. Roxxcalibur never did and will never do that. Same with triggered drums or amp-simulations. The equipment used by Roxxcalibur live and in the studio is not that different from what the NWOBHM-bands used back in the days. No need to say that samples are also not a part of the world of Roxxcalibur!

Singer Alexx Stahl has to deal with all the voices on the original songs. Same with the personal styles of each musician appearing on the originalrecords. It would make no sense to "cover" all these details, so Roxxcalibur play and sing each song in their own personality, while keeping the original arrangements and necessary song details. The results are updated versions of the original songs with a similar feeling and attitude.






Each member is playing or has played in other bands that have required a high dose of skills on each instrument. Maybe this is one of the causeswhy Roxxcalibur called a great liveband. There are enough reserves left for stage action and -sometimes- improvisations. The audience gets infected by the fun Roxxcalibur have on stage, no matter if they play a large festival venue or a club.

The setlist is a mix of both CDs and some additional NWOBHM-classics. Due to the wide range of substyles within the NWOBHM, from hardrockto speed/thrash metal, Roxxcalibur are able to fit the setlist to each gig.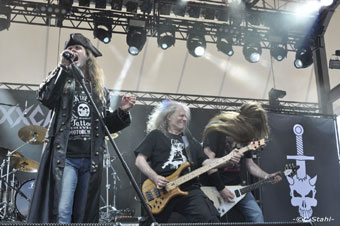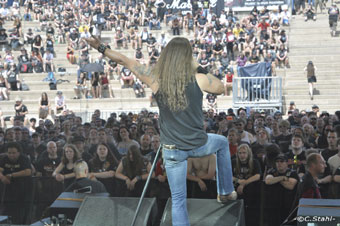 Roxxcalibur are NOT a rentable backing band! In case of Savage Grace (USA), Griffin (USA) and Thunder Rider (Can) Kalli, Roger, Marioand Neudi were/are the band of the original singer who is the only member left from the old days. Due to the big success of these showsit is possible that they will go on with similar projects, but the main focus will remain on Roxxcalibur. Also the band will only acceptoffers of bands/singers they personally like!





Most of the songs that appear on the CDs were unknown before Roxxcalibur offered them to a bigger audience. This lead to a new interest in those bands and in the NWOBHM in general. Since "NWOBHM For Muthas" was released in 2009, the following bands/records saw official re-releases:

Jameson Raid - Just as the Dust has settled (Roxxcalibur did their song "7 Days of Splendour")
Bleak House - LP with both EPs and bonus (Roxxcalibur did their song "Rainbow Warrior")
Dark Star - same title (Roxxcalibur did their song "Lady of Mars")
Savage - Loose and Lethal (Roxxcalibur did their song "Let it Loose")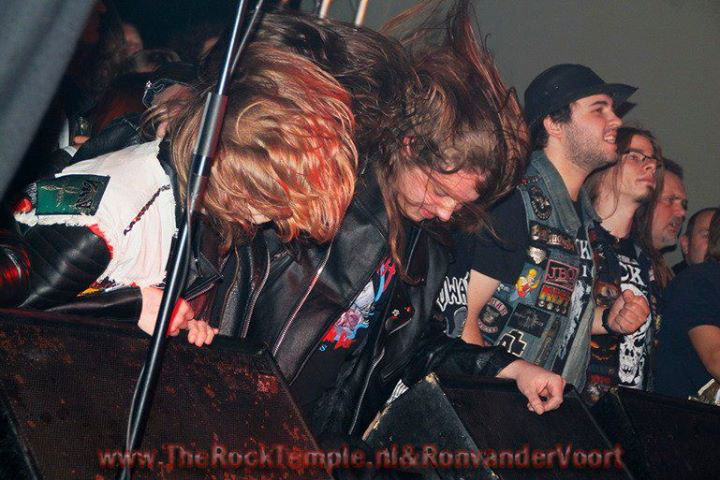 | | | |
| --- | --- | --- |
| | | |